Incredible Exhales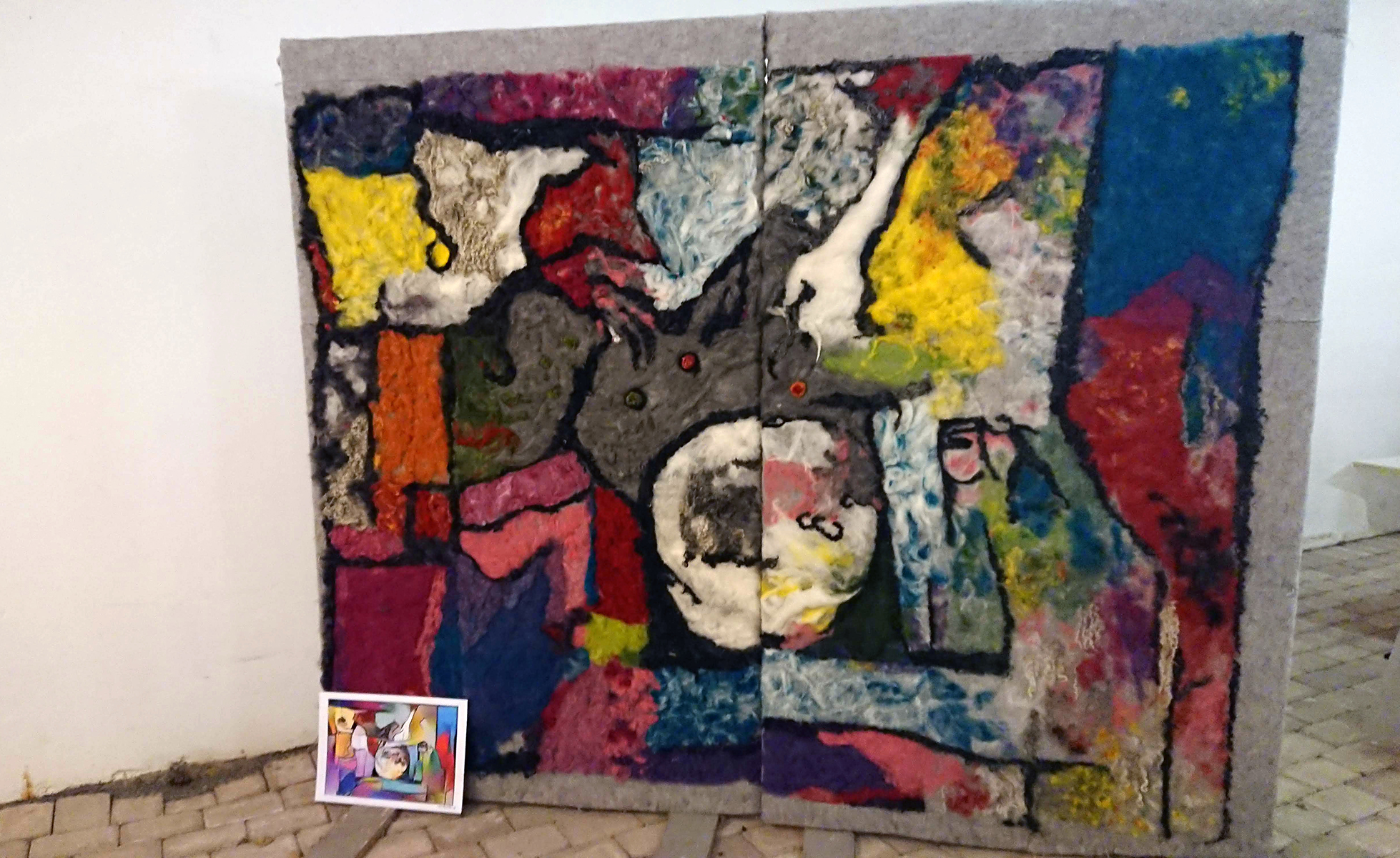 This wool graffiti mural was created on 17th November by the La(m)b workshop lead by Samantha Hookway who was invited by Drivhuset, Coompanion, and Öströö Fårfarm to create an experience that expresses the innovative properties of the material of wool on a larger scale. The 9 participants felted together this mural, yet, the imagery of the mural has been traveling along a collaborative journey for some time now.
The journey began in 2014, when Hookway made a series of digital portraits of a community supporting her titled "Iconization of the Everyone." Then, in summer 2018, these portraits became the learning ground for an artificial intelligence to learn how to create new digital images in Hookway's style. This machine-learning experiment was done within the artistic collective Studio Alight which includes Hookway, Fredrik Garneij and Christofer Kanljung. In a sense, the imagery has been manifesting itself through a constant dialog between idea and material that transcends the hands of those who manage to momentary hold it.
The machine was taught to draw in Hookway's artistic style and Hookway was shown an expressive reflection of who she is as an artist. Hookway, Garneij and Kanljung continue to experiment with these machine-assisted pieces and this wool mural is just that. A large-scale, hand-made by the workshop community exploring the potential of wool to express the incredible exhales we could only make when we find the strength to collaborate.