Ester & Paddy's Toaster (2022)
A teaser for public art proposal Twinning the Binning (2022)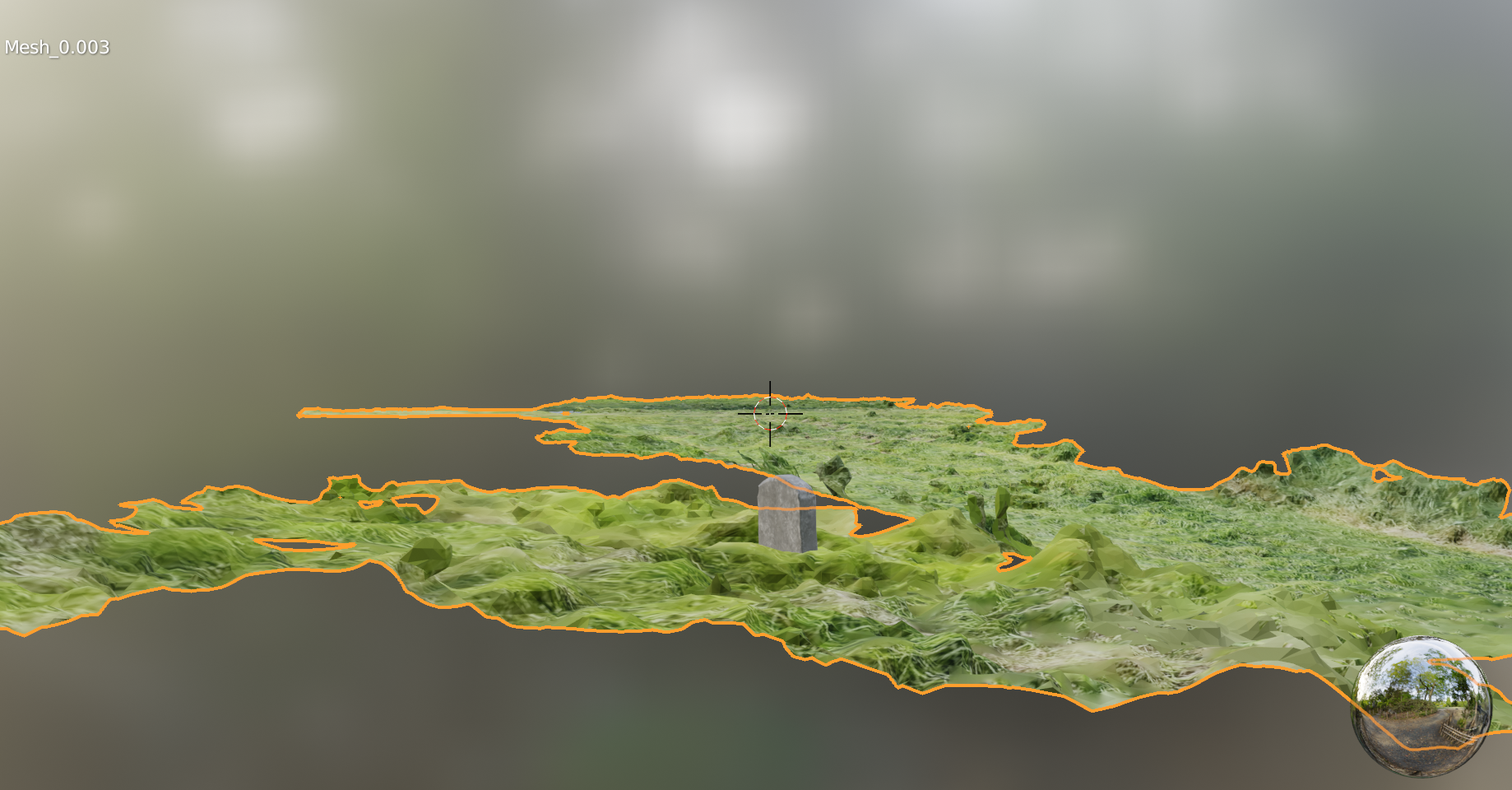 Sketch of the proposal Twinning the Binning
In May 2022, Studio Alight took a visiting artist trip to Cork City Ireland / Artist-in-Residency moment for the POVer (see this link for more information on Project: Point of View-er in Residence (POVer.iR); Acting in the In-Between of a Digital/ Physical Contemporary Art Space)
Via collecting the ambiance and a 3D scan this sketched digital public artwork begins discussing a digital twin of the Tramore Valley Park, a decommissioned landfill [or a filled land], topped with public green space with popular activities such as a 2.5 km Walk, a BMX Track, and a Rugby Pitch for citizens and visitors to Cork City, Ireland.
This teaser, is the illustrative aspect of a subsequent public art proposal piece, Twinning the Binning. As a potential public work, this sketch exposes a digital excavation of a landfill site where more items are buried and able to be found. The public work, capable of being played with augmented reality (AR) onsite, imagine Pokemon Go but where participants discover the subsurface of the ground we stand on. This unearthing or act of subsurfacing, points to easily forgotten attitudes created by each of us while in the act of discarding items into the bin. Then, also, our proposed onsite digital interactions are further juxtaposed and adding a layer of capability where viewers can interact from afar or offsite, via utilizing the phenomenon of digital twinning.
A digital twin is a digital, most often cloud-based, version of an object, environment, process or system that exists physically. Twinning is a technological trend eagerly discussed by many and including our governments from the local to national scale [albeit currently in cahoots with –or minimally being courted by– global, privately-owned monopolies of a few data platform giants]. Journalist, Andrew R Chow explains in the Time magazine piece titled How Digital Twins Are Transforming Manufacturing, Medicine and More that "digital twins can replicate real-world objects ranging in size from millimeters to miles." (2021,Time.com). The proposed sculpture is the departure point and the entry point to the digital twin of the site which gives both an onsite experience and a chance for visitors from afar to also visit and enter the subsurface of the landfill's crust.
Twinning is so full of potential. We can connect, collaborate, consume data, and even understand a place all without the burden of being physically present onsite. Yet, in this piece Studio Alight asks, how shall we bury our trash while we are twinning ourselves digitally? Twinning the Binning, reminds us all that creating digital twins should include replications of our society as a whole. Or should it? Are the twins the space where we could ignore the trash? The trash we cast away physically, The digital trash that we most often ignore. Or even, the trash we see in ourselves as we socially construct our social realities. A digital twin is not identical, it even is not fraternal. The twins, digital and physical, may not even be existing in the same family, really. And to top it all off, the twins are currently constructed lining the interests [and pockets] of the powerful while being sold to us citizens as a service and bought by, for example, our governmental agencies. And we carry each, in our pockets, and through our left on logins, the most profitable data-gathering devices used to fill in the details of these so-called, twins.