Point of View-er in Residence (POVer.iR); Acting in the In-Between of a Digital/ Physical Contemporary Art Space (2022)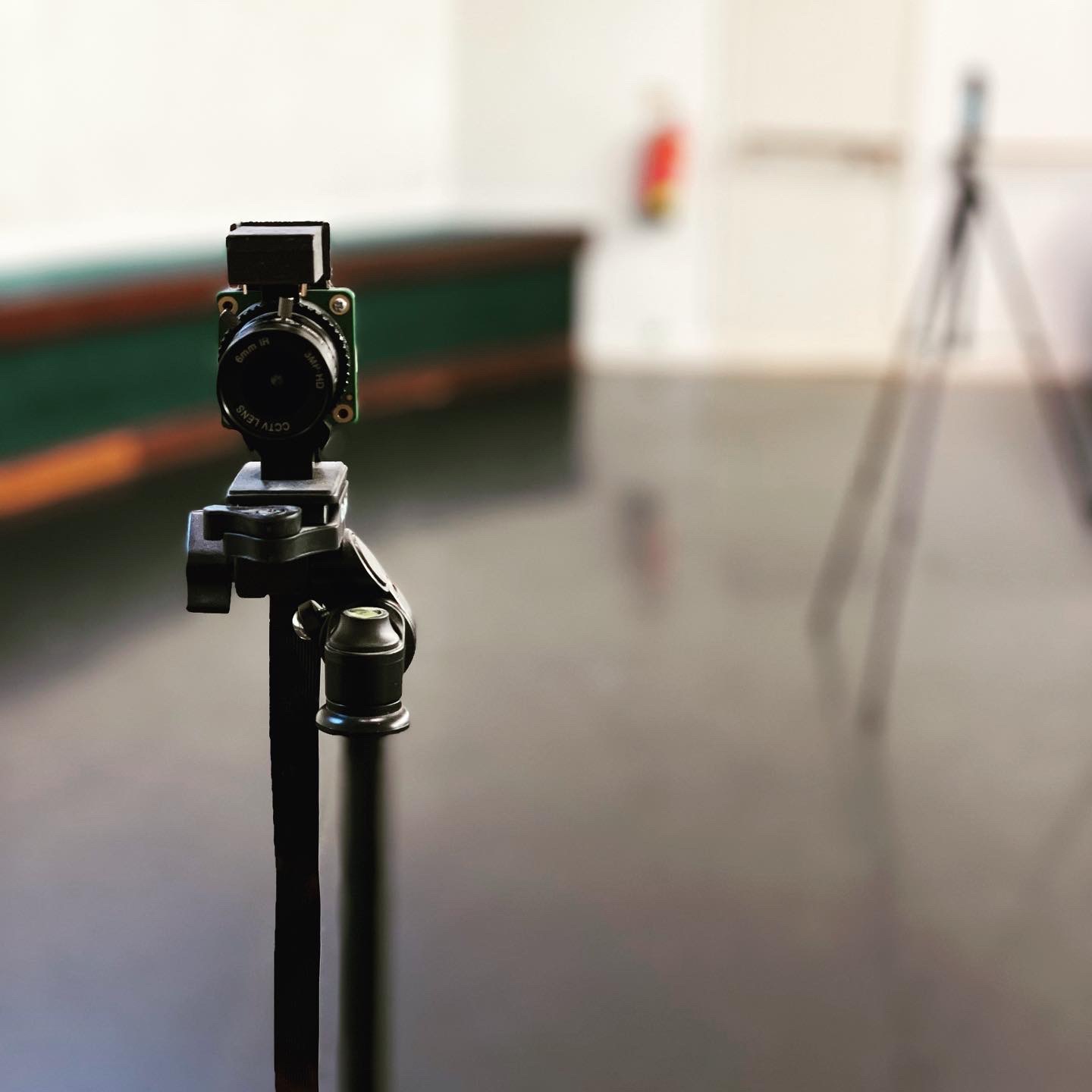 Point of View-er in Residence (POVer.iR)
POVer.IR is part of a series of experiments that include
Citing / Siting a Digital Twi
n
, and the
Ester & Patty's Toaster
, a teaser for the
Twinning the Binning public art proposa
l. All of this was funded by The Gothenburg Society of Crafts and Design - Project Grants for Design and Crafts, which gave the Studio support for travel and production costs for the POVer.IR experiment.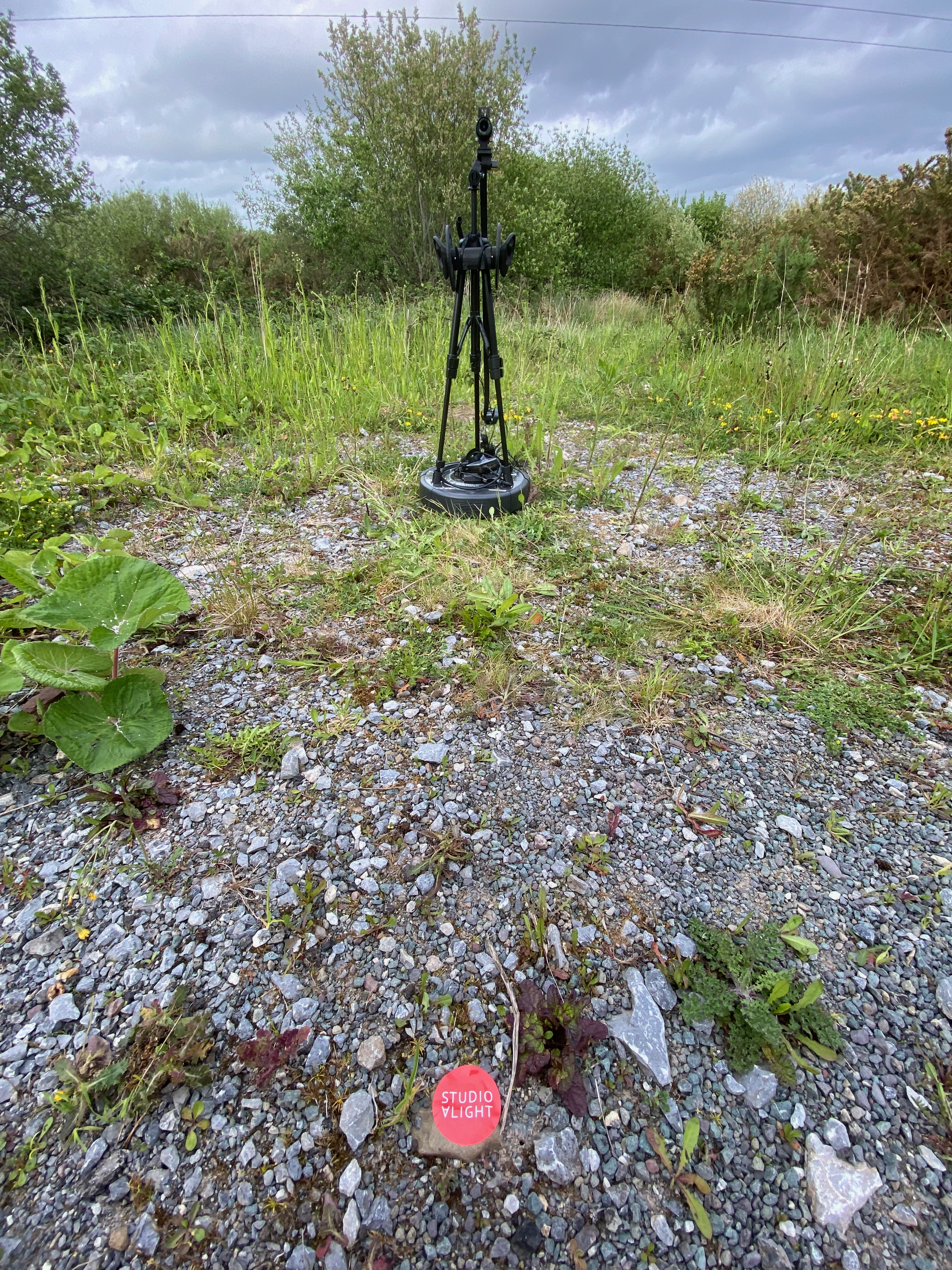 POVer.iR in the field at The Tramore Valley Park
Specifically, POVer.iR is an experiment that lives in the intersection between the machined world and the art world. Proposed as a site-specific machine residency and a digital exhibition experience that tied together, The Guesthouse in Cork, Ireland with our E.A.T Spatial concept and digital twinning exhibition practice. Specifically, E.A.T. Spatial is a gallery format experiment created as a fused reality, which initially – was a tied-to-the-physical-site gallery departing from a gallery space in Gothenburg, Sweden. It, also, collaborated with the international curatorial group CONJUNCTION.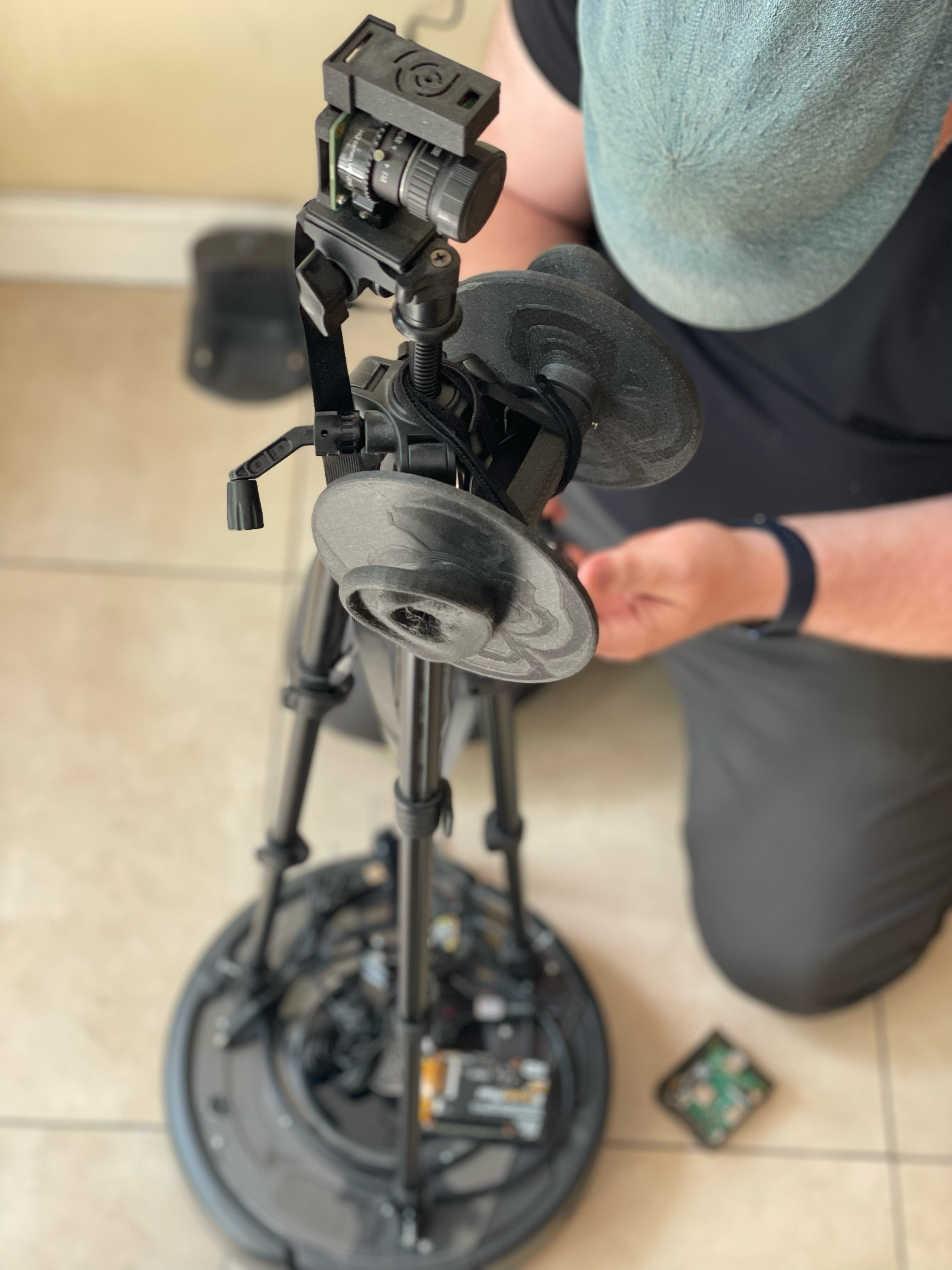 POVer.iR awakening
In May 2022, Studio Alight traveled alongside POVer while POVer visited not only the original proposed location, The Guesthouse, an art collective and residency program, but also visited The Sculpture Factory Cork, The Tramore Valley Park, and The Firkin Crane. Selected documentation of this trip, and subsequent online manifesting of the POVer.IR experiment is provided on this page.
POVer.iR performing at The Firkin Crane
All in all this project sought to create alliances and solidarities across borders, demographics, and cultures, pairing real-world spaces with virtual imaginaries, nodding to the para-diplomacy of the digital twinning movement currently buzzing in and around the metaverse. We [Studio Alight and CONJUNCTION alike] are interested in the sensory gaps between the digital and the actual, the potentialities of online experiences in emulating the face-to-face, auditory, visual, tactile, sensorial, temporal intimacies, and acuities. Together, we have curiously explored immersive co-creation e.g. the spaces we create as we use technology to mediate our communication as part of our everyday lives. We did this by co-creating immersive experiences using technologies, for example, Virtual Reality, 360 videos, and Mozilla Hub. Furthermore, we were interested in imagining new ways to consider authorship, agency, and how we want technology and innovation to work for society's needs.
---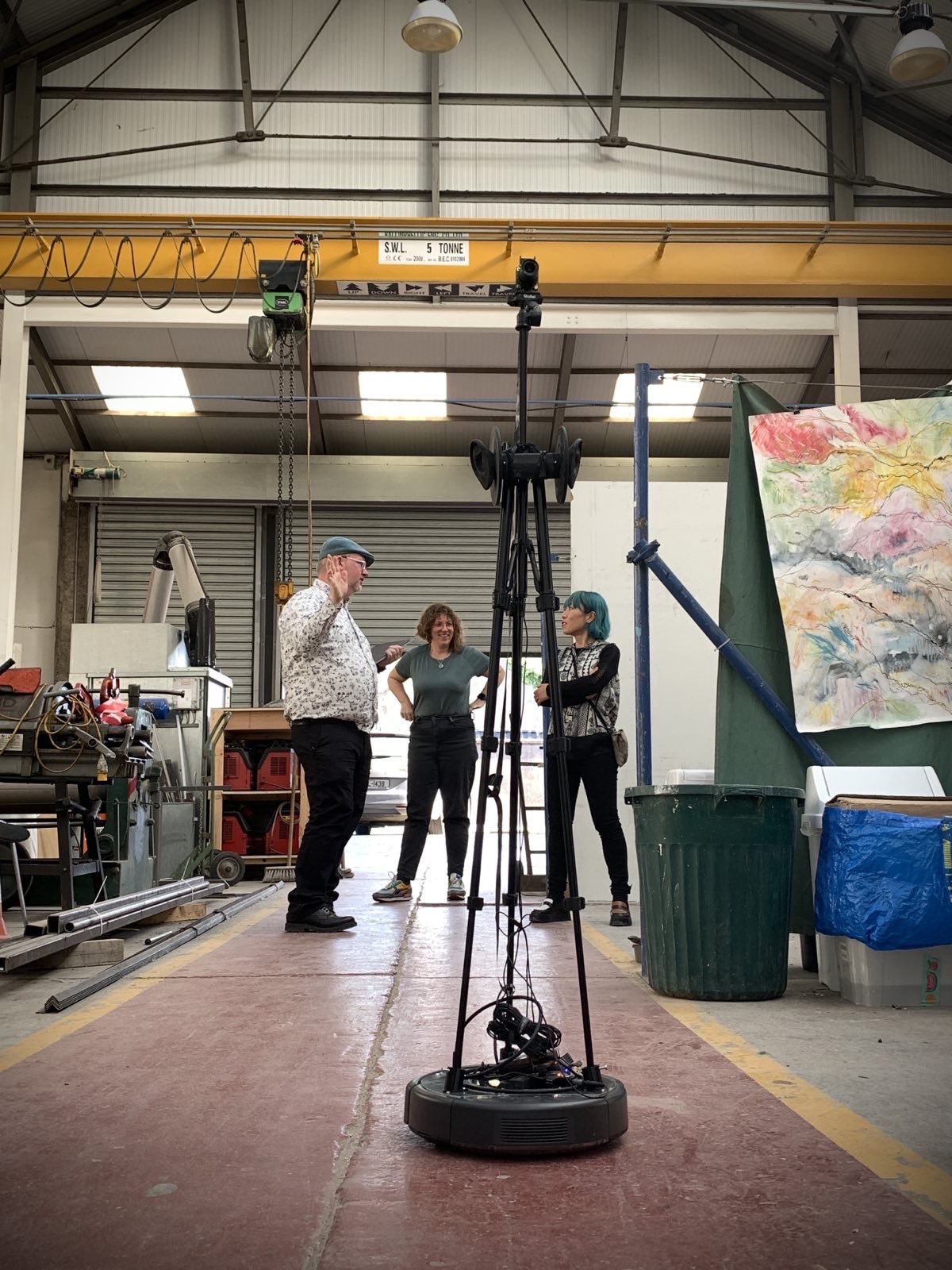 POVer.iR @The Sculpture Factory Cork