MANIPULATIONS
The exhibition MANIPULATIONS showcased works that reflect on how the arts can highlight and educate the public into understanding the agenda of our society's governing. Particularly, in our time of the reigning digital capitalists [and the systems they wish us not to understand], MANIPULATIONS asked the questions: Who are the tool makers, and who are the tool users of our societies? What does a citizen need to participate effectively in the dynamics of today's systems?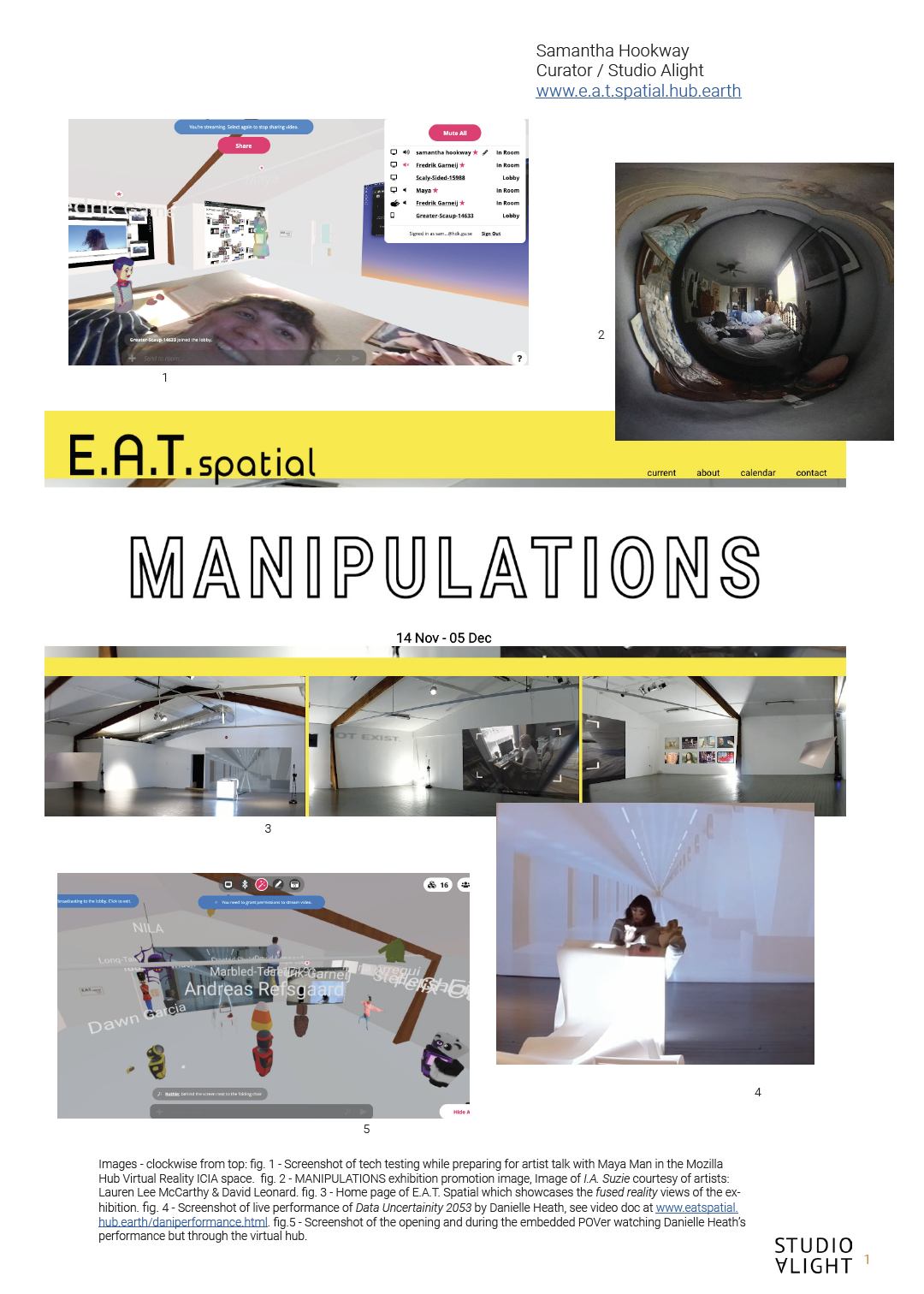 Compilation of the Manipulations exhibition
MANIPULATIONS was the first exhibition viewed in this built platform, E.A.T. Spatial, and exhibited local and international artists Lauren Lee McCarthy (USA) & David Leonard (USA), Andreas Refsgaard (DK), Libia Castro & Ólafur Ólafsson (ES/IS), Saša Nemec (SI/FI), and Danielle Heath (UK/SE). The exhibition ran from November 14 to December 5, 2020.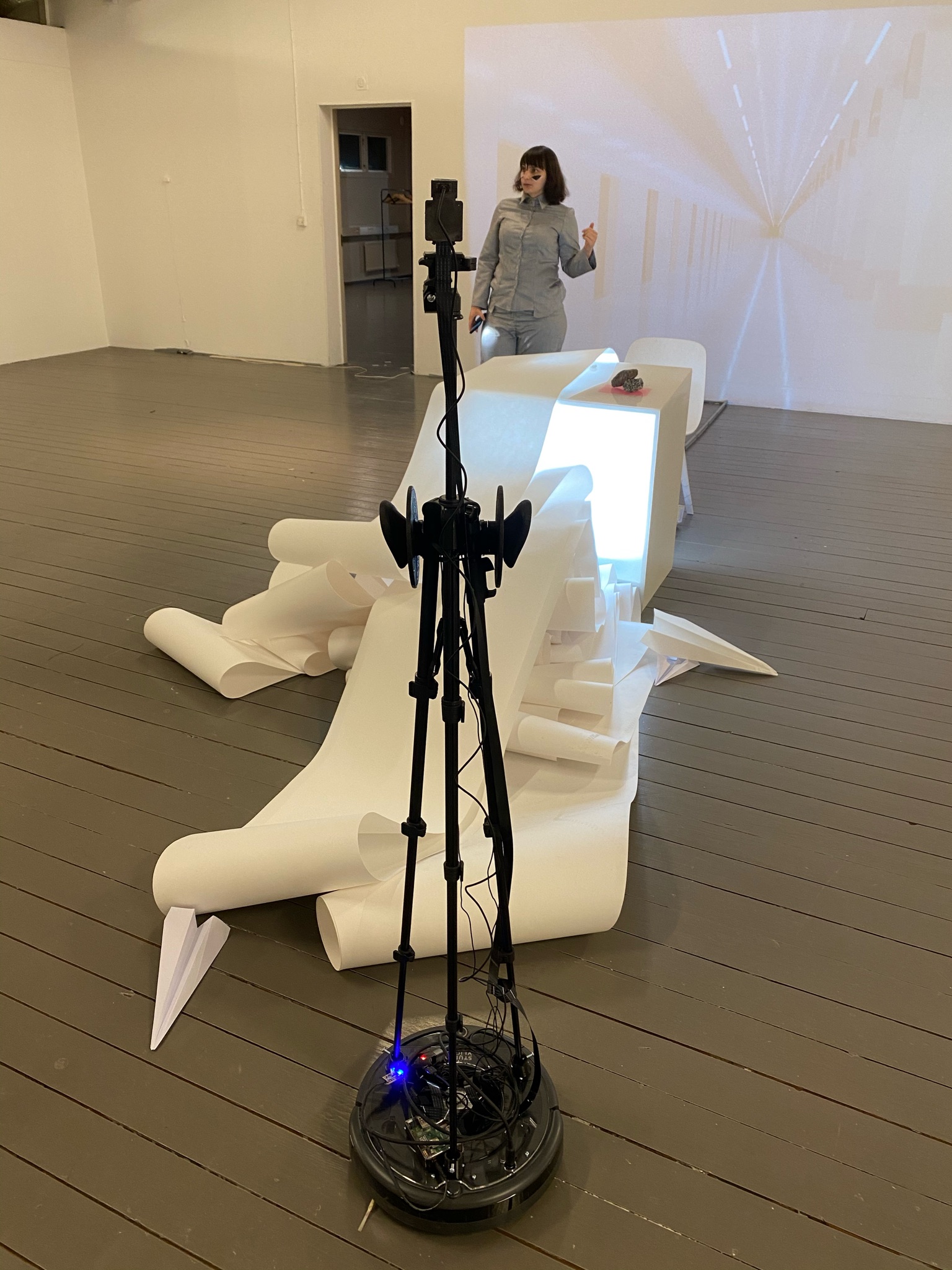 Imagery of the Manipulations exhibition Programming
The exhibition MANIPULATIONS is supported by Nordisk Kulturfond and the workshop sessions are collaborating with HDK-Valand's Business Design Lab'sproject AI.design.01 Masterclass funded by AI Competence in Sweden.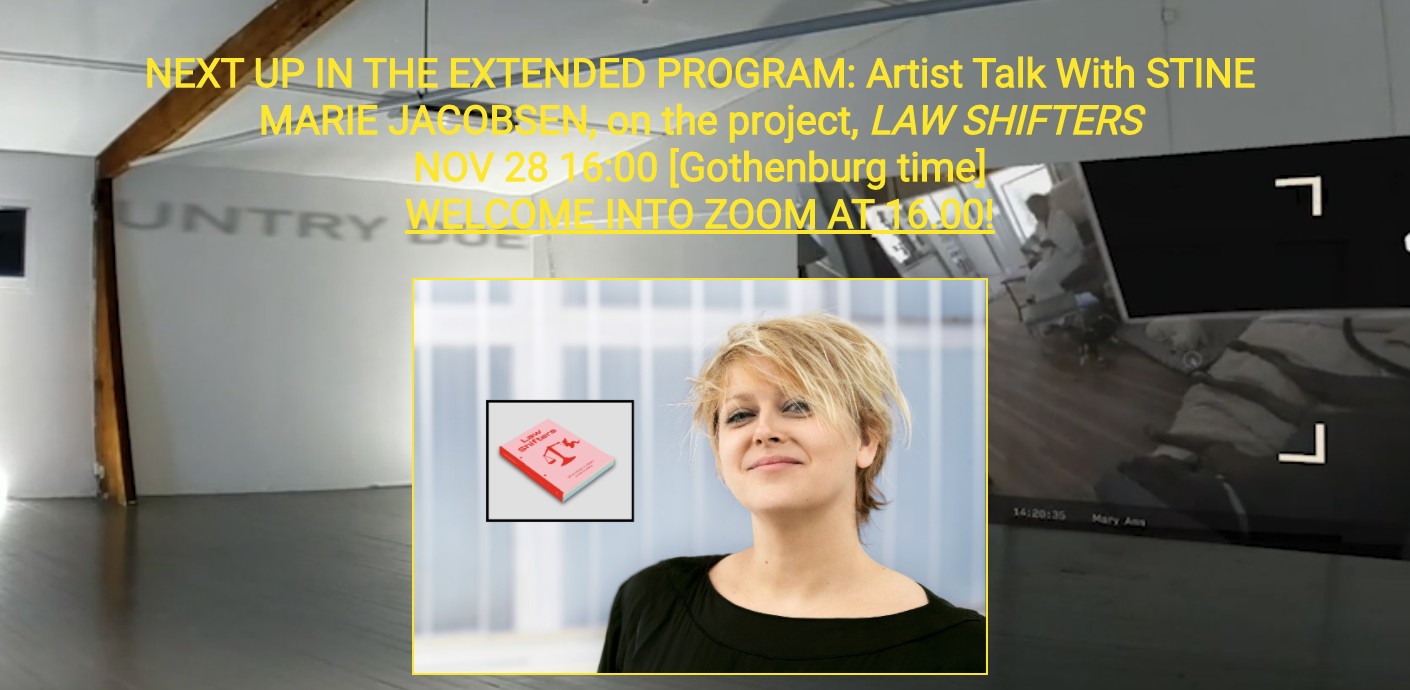 Imagery of the Manipulations exhibition Programming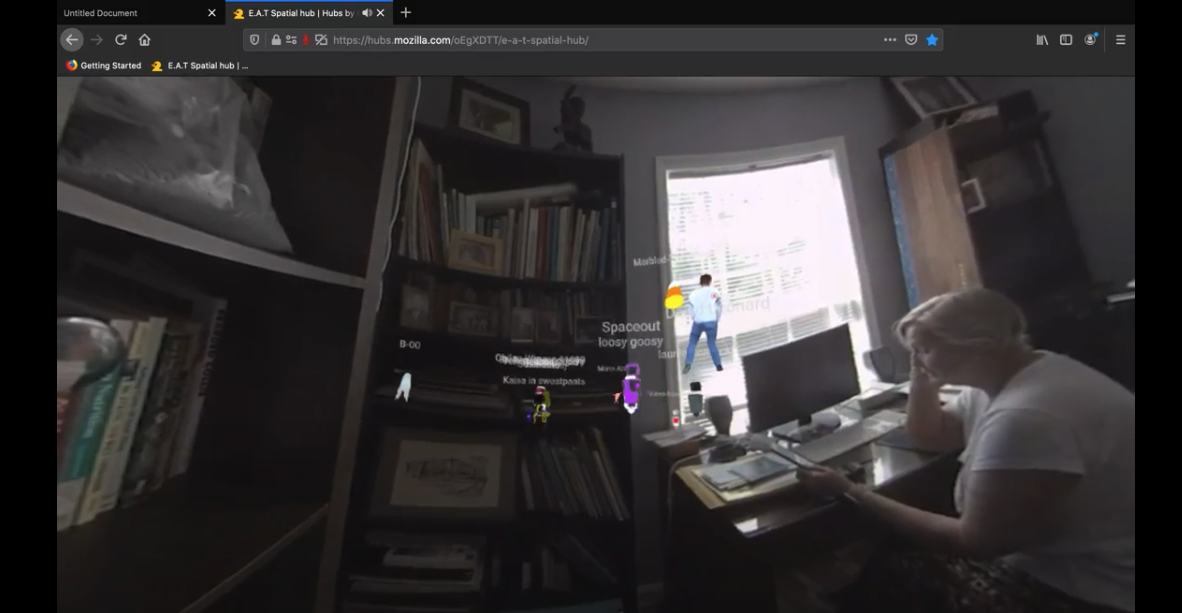 Imagery of the Manipulations exhibition Programming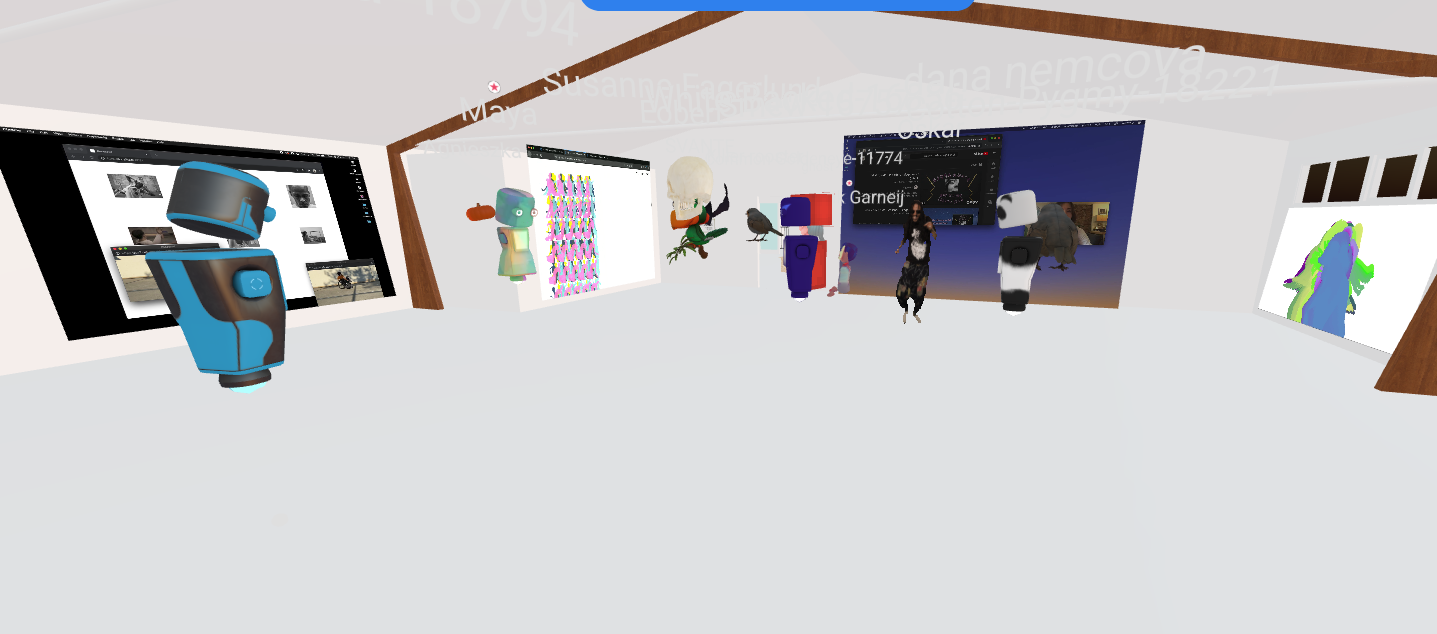 Imagery of the Manipulations exhibition Programming
Want to know more about the curation and more details about each specific artwork? The extending curatorial text is linked here https://eatspatial.hub.earth